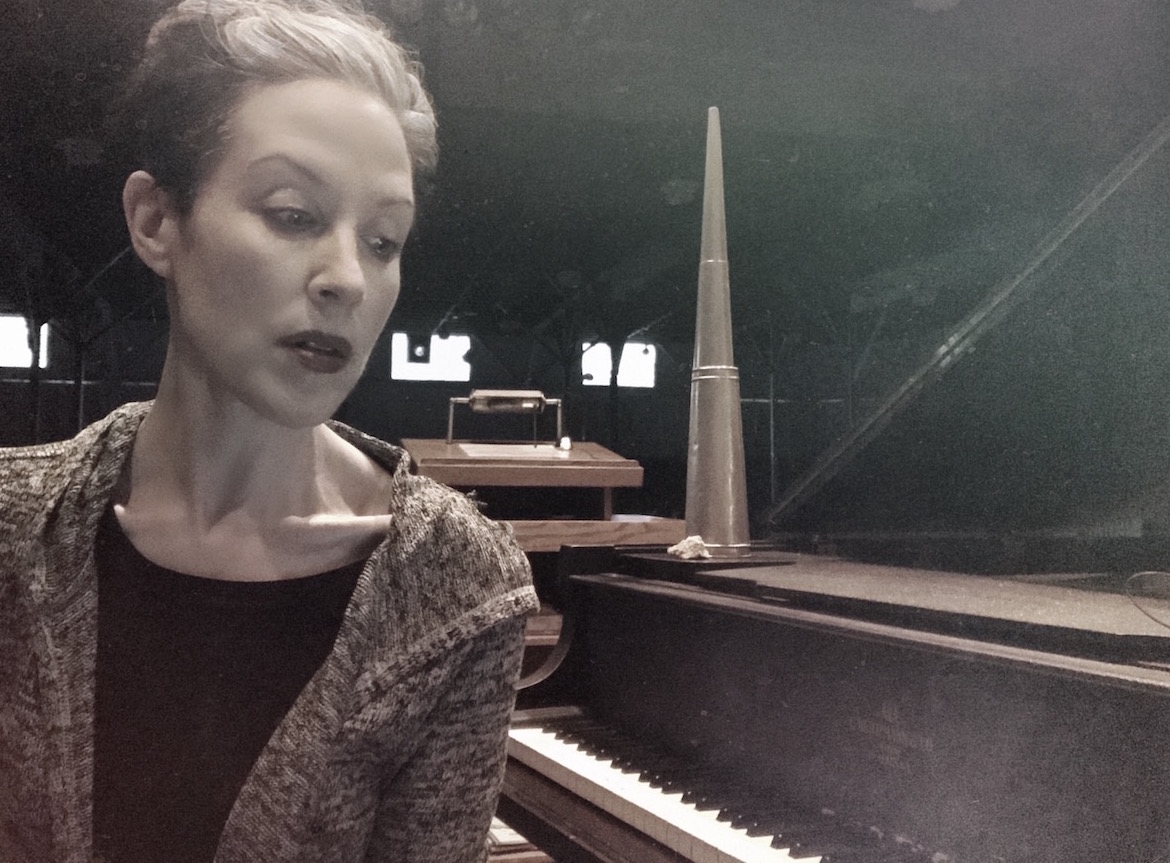 Jill Tracy In Person!  The Secret Music of Lily Dale Book Signing.
A rare peek inside the little town that talks to the dead— with both sights and sounds.
Saturday, Oct 28  3pm-6pm at the gorgeous magikal shop Loot and Lore in Grass Valley, CA. 
More info
HERE.
 It's free!  Come and say hello, get your books autographed for the holiday season.
About
The Secret Music of Lily Dale:
An unprecedented project, Jill Tracy reveals a sonic exploration of Lily Dale, the private community of mediums and Spiritualists in upstate New York. These are her elegant, mystical, late-night piano recordings channeled alone on an antique grand inside the 1883 auditorium, site of séances and spirit communication for over 100 years. Bask in the vast, otherworldly ambience, the magical Leolyn Woods, nighttime thunderstorms, Lily Dale's beloved bells, chimes, and nature. 
During her nights alone at the piano, you'll witness mysterious sounds that appeared on the recording that defy explanation.  
Beautiful, tranquil and mysterious... be transported into a magical place few ever get to experience.  
Full length music album (CD) includes 50-page companion hardbound book featuring rare historical and modern imagery, plus Jill Tracy's private photos, and memoir of discoveries and unexplained encounters in this strange town beyond the veil.
Read more about The Secret Music of Lily Dale here: https://jilltracy.com/the-secret-music-of-lily-dale
" As a Lily Dale medium, I can attest that Jill Tracy has captured lightning in a bottle." —— Celeste Elliot, Spiritualist Minister, Registered Lily Dale Medium
"Captivating... Jill Tracy is the Queen of taking her listeners into another realm." —— San Francisco Chronicle
 
"Fueled by shows like "The Twilight Zone," Jill Tracy has long been intrigued by curious histories and unexplained phenomena. As a child, she came to understand how certain notes would evoke specific emotions, and that music itself has a spectral quality.  'I realized that music itself is a ghost. Once the music is played it disappears into thin air. It vanishes,' she recalls.   
As an adult, Tracy has used music to tap into the history of unusual spaces and document specific moments in time. The results are what she calls a 'sonic souvenir.' "  
—Los Angeles Daily News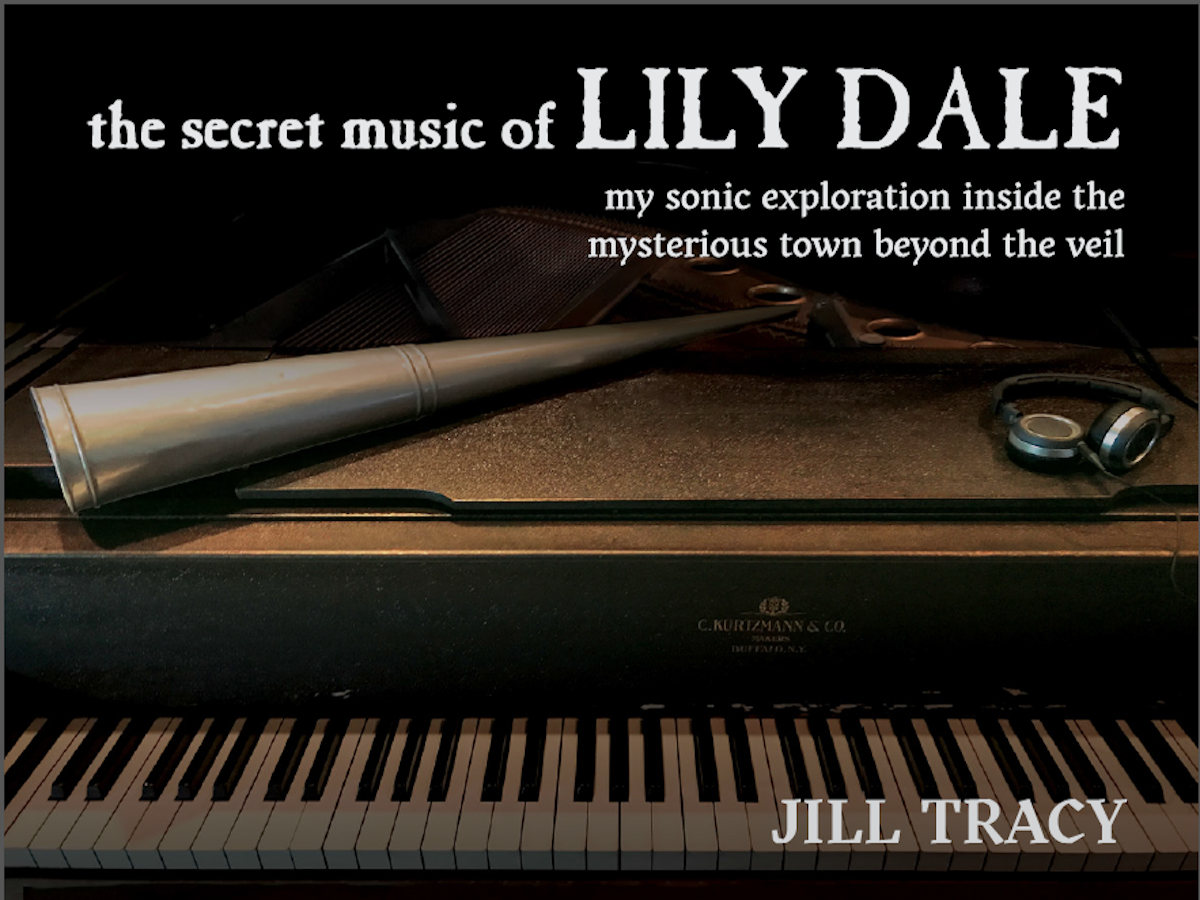 JILL TRACY BIO:
 
Jill Tracy is an award-winning musical artist, composer, and storyteller known for her beautifully haunting, cinematic music, sophisticated lyrics, —and curious passion for strange tales.
NPR's All Things Considered describes her as "utterly intriguing, transporting you into a magical world solely of her creation."  San Francisco Chronicle states "Jill Tracy is the Queen of taking her listeners into another realm."
Her music has appeared in numerous films and television, including Showtime's Dexter, CBS-TV's NCIS, and the motion picture Dr. Jekyll and Mr. Hyde. She has collaborated and performed with such music legends as Bauhaus, Steven Severin (Siouxsie and the Banshees,) Jello Biafra, Ray Manzarek (The Doors,) and famed author Lemony Snicket (Daniel Handler.) 
 
Her song lyrics have been quoted and praised in the New York Times.
With her affinity for odd history tales, magic, and unexpected inspirations, Jill Tracy is known for traveling to unusual locales to research and compose spontaneous piano music, using the energy, frequency, resonant tones, and emotion of an environment.  She has conjured music in cemeteries, abandoned asylums, murderous mansions, and haunted castles.
Her latest work The Secret Music of Lily Dale chronicles her experiences– and elegant, otherworldly late night recordings, channeled alone inside the 1883 auditorium, site of séances and spirit communication in the historical little New York "town that talks to the dead."