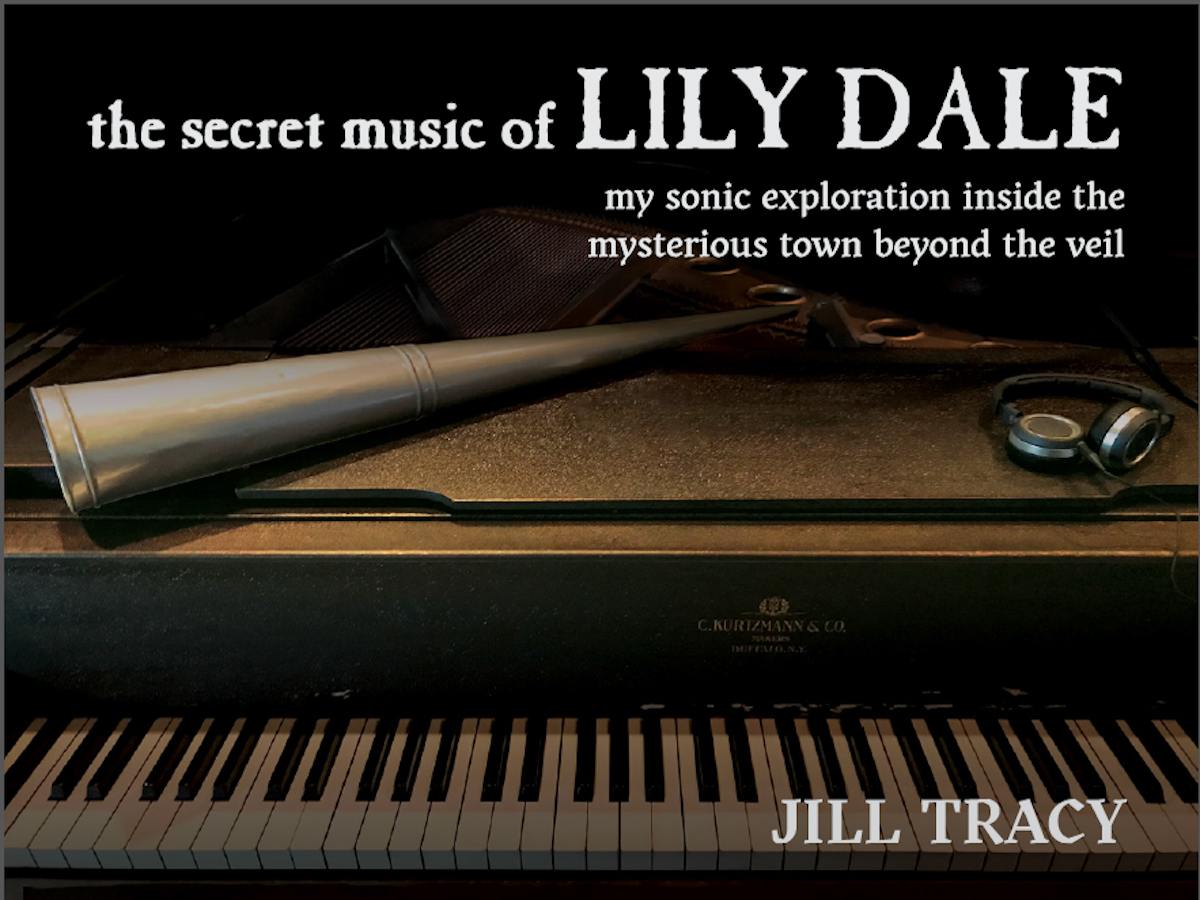 Your backstage pass beyond the veil...
A rare peek inside the little town that talks to the dead— with both sights and sounds...
 
Full length music album + companion hardbound book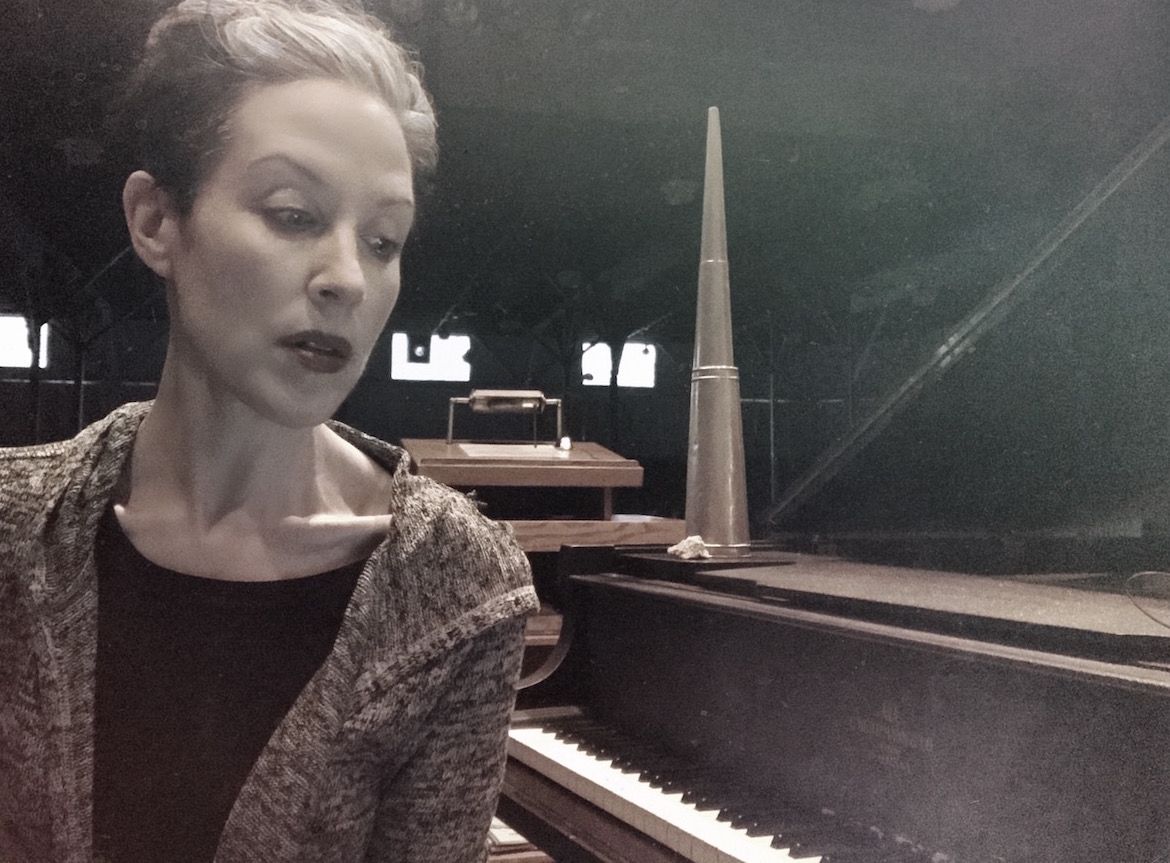 An unprecedented project, Jill Tracy reveals a sonic exploration of Lily Dale, the private community of mediums and Spiritualists in upstate New York. These are her elegant, mystical, late-night piano recordings channeled alone on an antique grand inside the 1883 auditorium, site of séances and spirit communication for over 100 years. Bask in the vast, otherworldly ambience, the magical Leolyn Woods, nighttime thunderstorms, Lily Dale's beloved bells, chimes, and nature. 
During her nights alone at the piano, you'll witness mysterious sounds that appeared on the recording that defy explanation.  
Beautiful, tranquil and mysterious... be transported into a magical place few ever get to experience.  
Full length music album (CD) includes 50-page companion hardbound book featuring rare historical and modern imagery, plus Jill Tracy's private photos, and memoir of discoveries and unexplained encounters in this strange town beyond the veil.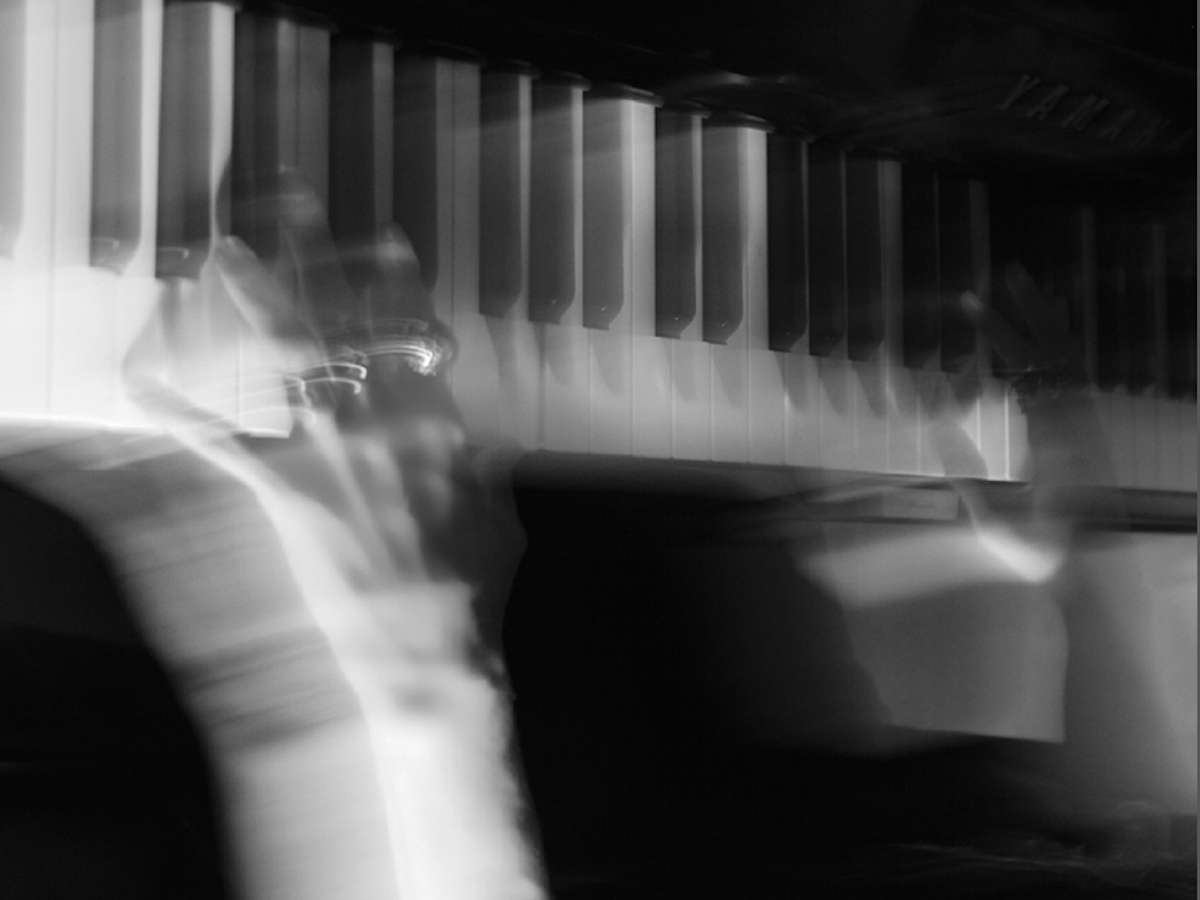 This is as authentic as it gets. You are right there with me alone in the dark, in the grand company of a century's worth of spirits. There is nothing more intimate I can share.
You'll hear mysterious sounds—plus the exquisite music that emerged. What you hear is exactly what occurred.
At times, the entire auditorium felt like it was coming alive, summoned by the music, its resonant frequencies, and I sensed I was no longer alone.

I have included historical and private photos during my process, and intriguing images of orb and spirit activity captured by mediums accompanying me into the woods and during my late night recording sessions.
I will never know exactly what happened on these nights alone.  But only that it did. 
Perhaps the power lies in the the not-knowing.

My works honors the Mystery...   — JILL TRACY
The Secret Music of Lily Dale debuts exclusively on BandCamp.
THREE versions: 
1. Hardback book with music CD 
2. Digital book with album download 
3. Autographed Bundle of BOTH hardback book and CD, plus digital versions.
CLICK HERE to order your copy.