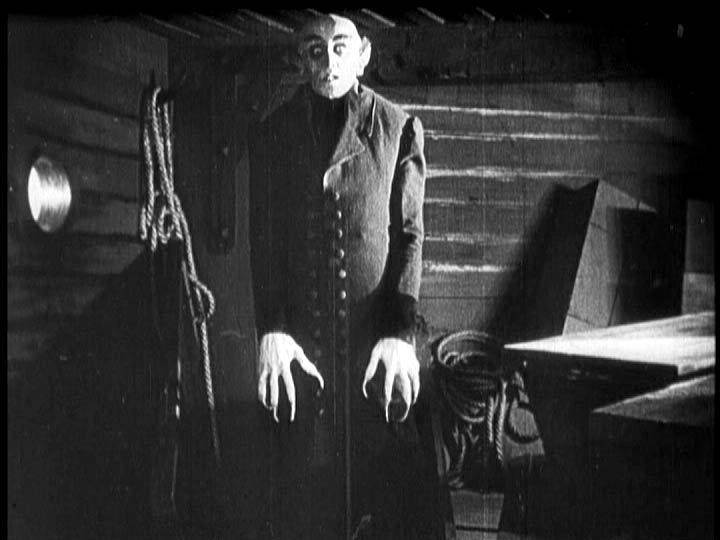 A Dark Season treat! F.W. Murnau's 1922 silent vampire classic, Nosferatu— with award-winning score by Jill Tracy and The Malcontent Orchestra is back. Recorded LIVE.
The film returns to the Jill Tracy YouTube Channel for a limited time!
Please subscribe to the YouTube Channel and watch Nosferatu HERE.

(The album Into the Land of Phantoms features music from the score.
Get your copy HERE.)
Happy Halloween!
"Remarkable....lyrical and lovely"
SAN FRANCISCO EXAMINER

"Jill Tracy has created the definitive score to Nosferatu"
LOS ANGELES TIMES

"With her macabre mind and silent film persona, Jill Tracy proves she is a natural for the task with her "Symphony of Horrors."
SAN FRANCISCO CHRONICLE
"Unforgettable"
MARIN INDEPENDENT JOURNAL

"I saw Nosferatu at the Red Vic during a performance by Jill Tracy and the Malcontent Orchestra and I consider it one of the great experiences of my life. The recorded performance on this CD stands on its own as an aural visual masterpiece. Listen to the pages turning in "the Book of the Vampires." Watch Renfield roll his eyes and grin in "Renfield concocts a scheme." Overall, a delightfully macabre and incredibly subtle performance. This is the real Goth music, as in Baudelaire, Lon Chaney, and Boris Karloff. Wonderfully, exquisitely creepy."
ED FIELDS, CD BABY