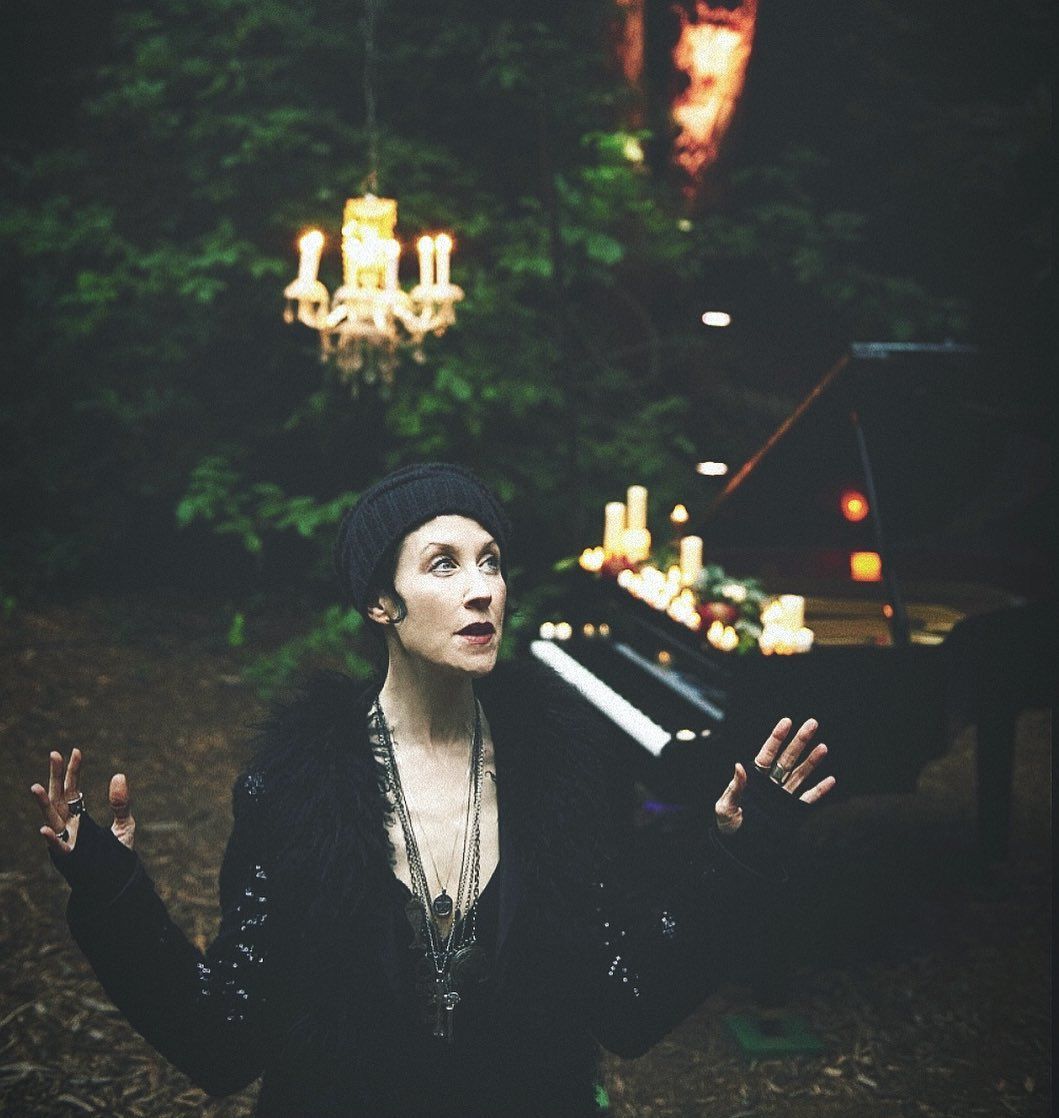 Back by popular demand, it's time to gather with Jill Tracy amidst those magnificent, magical trees. What secrets will be revealed to us deep in the woods, deep in our souls? 
Together we'll tune in, and uncover the hidden score." 
The Sonic Séance returns to San Francisco Botanical Garden for the 2022 Flower Piano Festival. 
Join Jill Tracy in the Redwood Grove Friday, September 16, 2022 at 6pm. 
More info at the SF Botanical Garden website HERE. 
(photo by David Allen.)