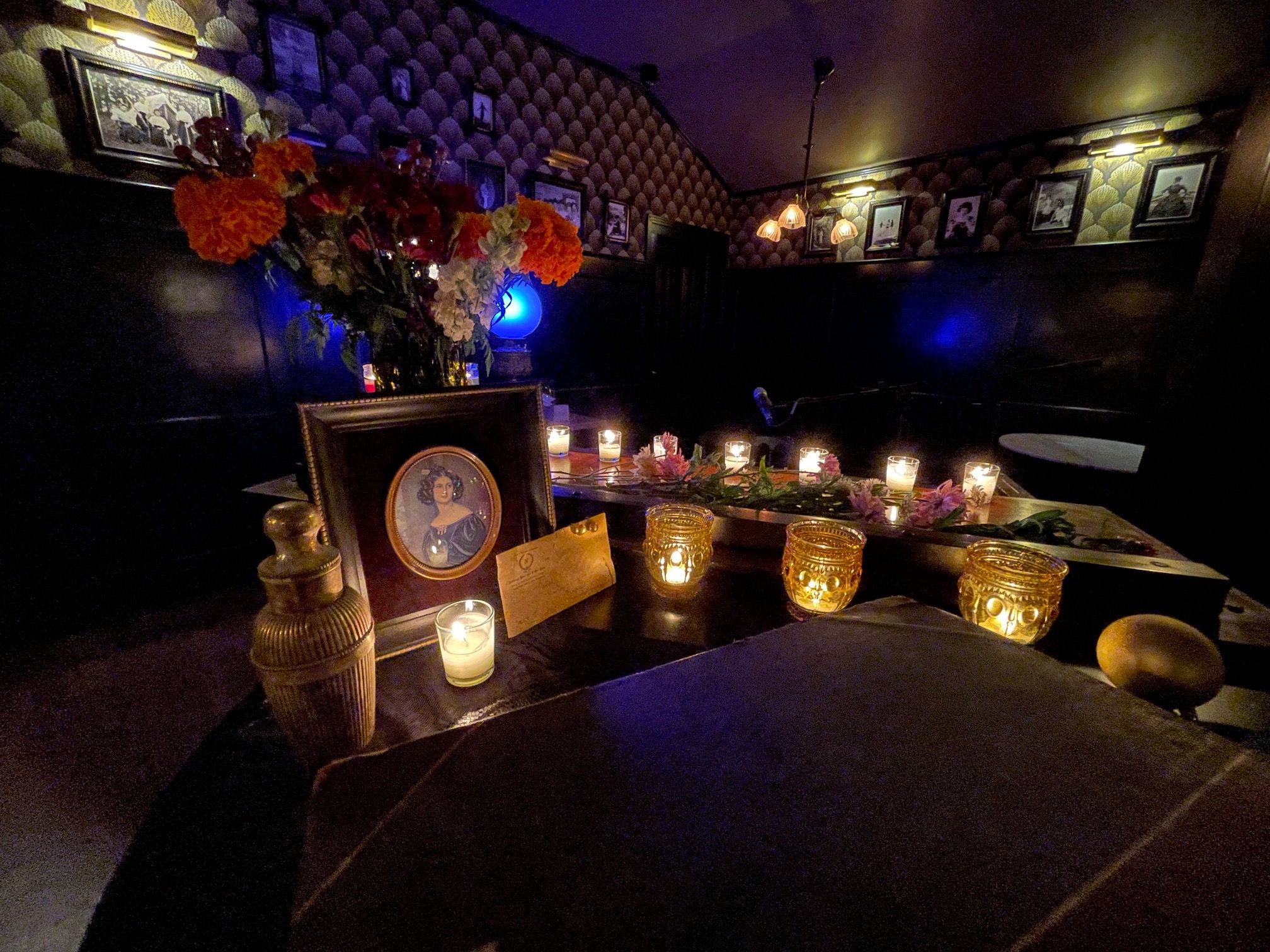 The altar is set. Arrived and ready to raise some spirits in this gorgeous 1856 Victorian hotel in the heart of haunted Gold Rush country.  
My first travel show in nearly 2 years—it was quite moving to be greeted with flowers, wine, and a sweet note waiting for me in my room from the staff. A luxurious way to kick off my week in Nevada City.  
The show is already sold out, looking forward to seeing you!
I'm curious to see what we will uncover together as we tune in... and find the hidden score. 
I will definitely be returning to the National Exchange Hotel soon. Make sure you are on my email list for advance ticket sales before the general public.