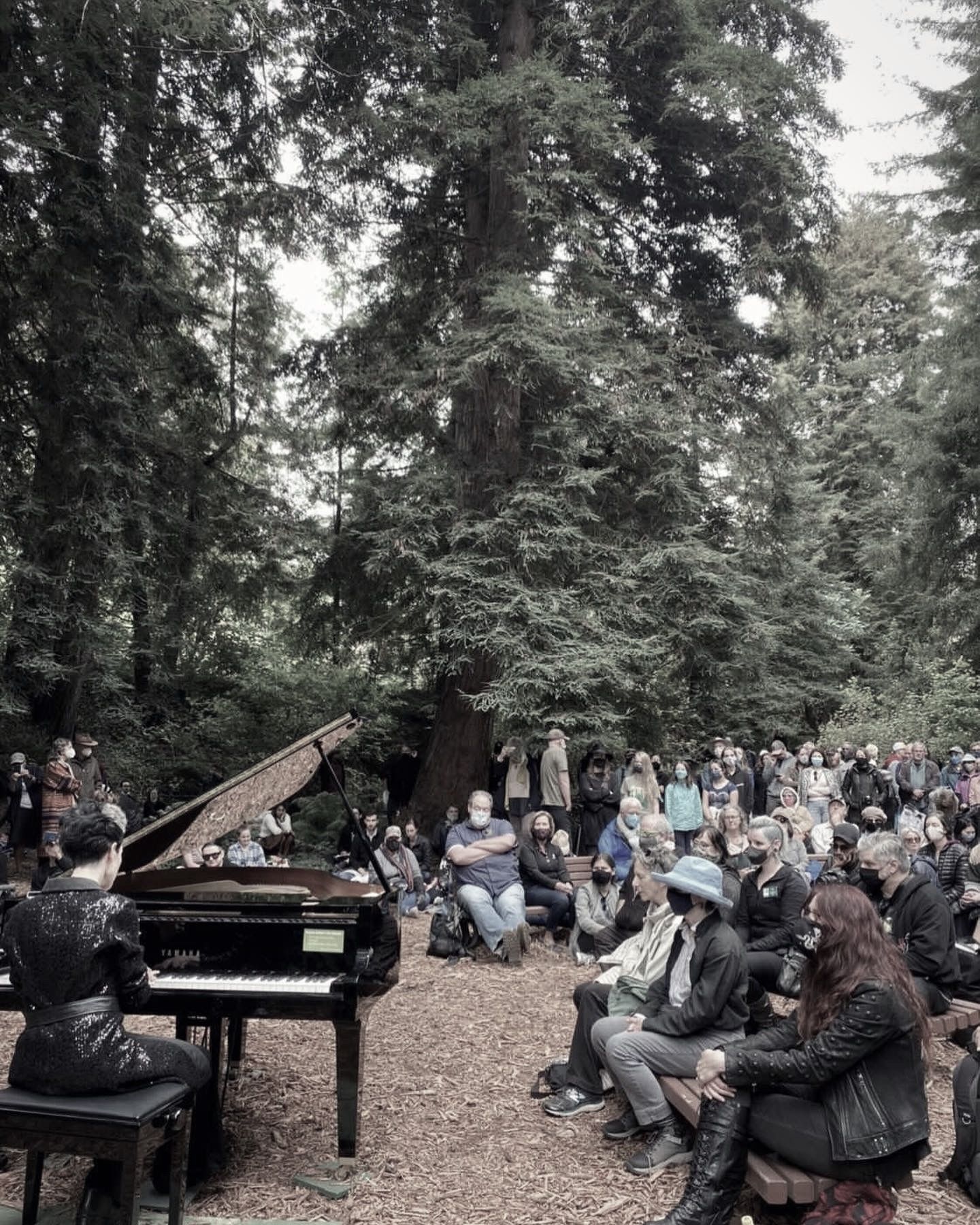 Returning to the ancient redwoods for my very first show after lockdown meant the world to me, a beautiful full circle to debut my 2020 isolation pieces (and their stories) back in this sacred spot. The love and energy was palatable. To see such a huge turnout was a joy. Thank you all for such a moving and healing experience— and to San Francisco Botanical Garden for a triumphant Flower Piano! 
The 2020 isolation recordings are now available as a full length album entitled A Medicine for Madness.
Purchase your copy HERE.

Gives us all a little hope that we can finally get past this madness. Or at least begin to… 

(photo by kathryn jeane)