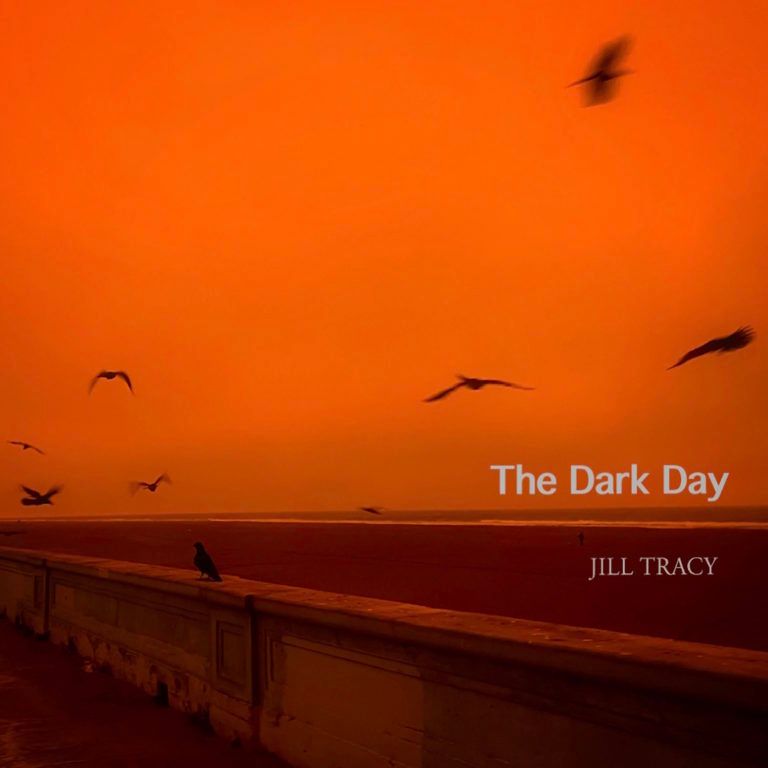 "The Dark Day" was recorded amidst charcoal tangerine skies, the strange day in San Francisco when there was no sun due to toxic smoke from a multitude of wildfires burning throughout the state, and still burning. 
Partial proceeds from this EP will be donated to the California Fire Foundation to help victims so they may purchase basic necessities such as food, clothing or medicine. 
Chilling, intense and beautiful, "The Dark Day" transports you into this frightful melancholy and otherworldly environment with only a piano. 
Jill Tracy explains "This is the most intimate thing I can share with an audience. You are able to be right there with me, transported sonically right into those chilling, somber, but strangely beautiful moments. This surreal day of life practically on another planet." 
Read the entire personal story of "The Dark Day's" creation on Jill Tracy's Bandcamp Page. 
This EP comes out October 2 as a Bandcamp exclusive to provide donations for wildfire relief and to support Jill Tracy during this time in lockdown. Your donations are vital! Thank you so much.