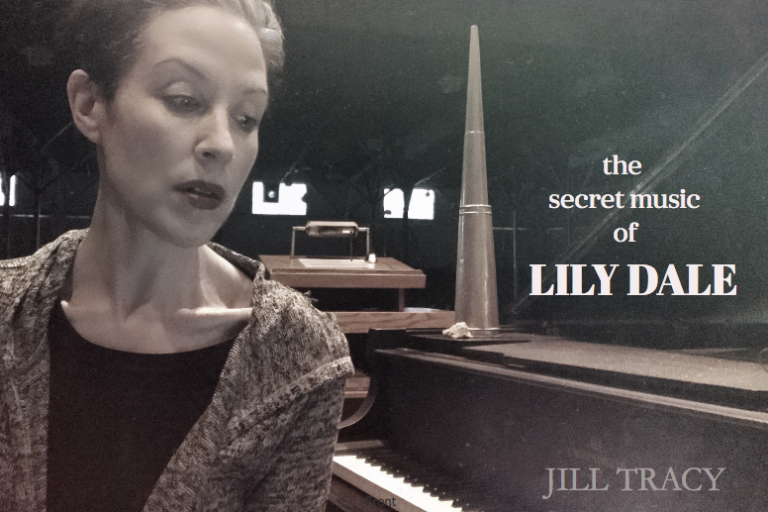 Exciting news! The recordings are finished! This fundraiser has ended. 
THANK YOU for funding this project close to 140%!
Become a Guardian Spirit! Help Jill Tracy conjure musical spirits within mysterious Lily Dale, New York…and get a rare, private glimpse into this famed little town that talks to the dead. 
**Donors will get the full album, collector's hard-back book, and Jill Tracy's unreleased audio commentary and interviews.*** Campaign closes May 11, 2019. So reserve yours now and support the creation of this beautiful and unusual new work.
From the press release: Composer and sonic archeologist Jill Tracy has begun an unprecedented project—a musical excavation of mysterious Lily Dale, the famed private town of mediums and Spiritualists in upstate New York. She is recording her singular piano music channeled at night inside the original 1883 auditorium, site of séances and spirit communication services for over a century. She has captured field recordings from the mystical Leolyn Woods to chilling nighttime rainstorms to create an authentic, never-before-heard sonic journey. Donate and get a rare glimpse into this strange, little town that talks to the dead… a limited edition album and hardbound book called "The Secret Music of Lily Dale."
(from the 2019 News Archives)