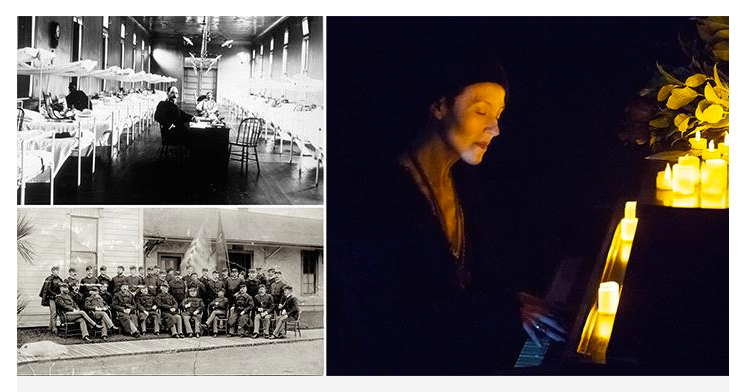 Mingle by lantern light with legendary spirits as musical storyteller Jill Tracy leads you on a nighttime stroll to some of the most fascinating and (purportedly) haunted spots in San Francisco's historical Presidio. 
In this follow-up to her hit 2015-16 show "Legends of the Presidio Ghosts," Tracy reveals seldom-heard stories from lost archives and interviews. The night concludes with an intimate piano concert of music inspired by these very tales. 
And expect new music summoned directly for the audience, as part of Tracy's acclaimed Sonic Séance. 
Dress for walking and the weather. Space is limited / Tours depart at 7 pm sharp / No latecomers. 
"I'm thrilled to have been commissioned by San Francisco's Historical Presidio to design this chilling, intimate nighttime lantern walking tour and sonic séance as I lead you "In the Footsteps of Spirits" Oct 25, 26, 27. 
After my fascinating few months of research in 2015, where I uncovered lost historical archives and interviewed over 60 people about their personal otherworldly encounters on the Presidio grounds, I created my "In the Footsteps of Spirits" show that was a sold-out smash in 2015 and 2016. But I wanted to give my audience a chance to come INSIDE with me, to experience these seldom-seen places, feel the energy I felt, learn the dark history—where the tales, my music, and my sonic exploration began….this is it." JILL TRACY
UPDATE: All 3 NIGHTS ARE SOLD OUT! Thank you!
(from the 2018 News Archives)