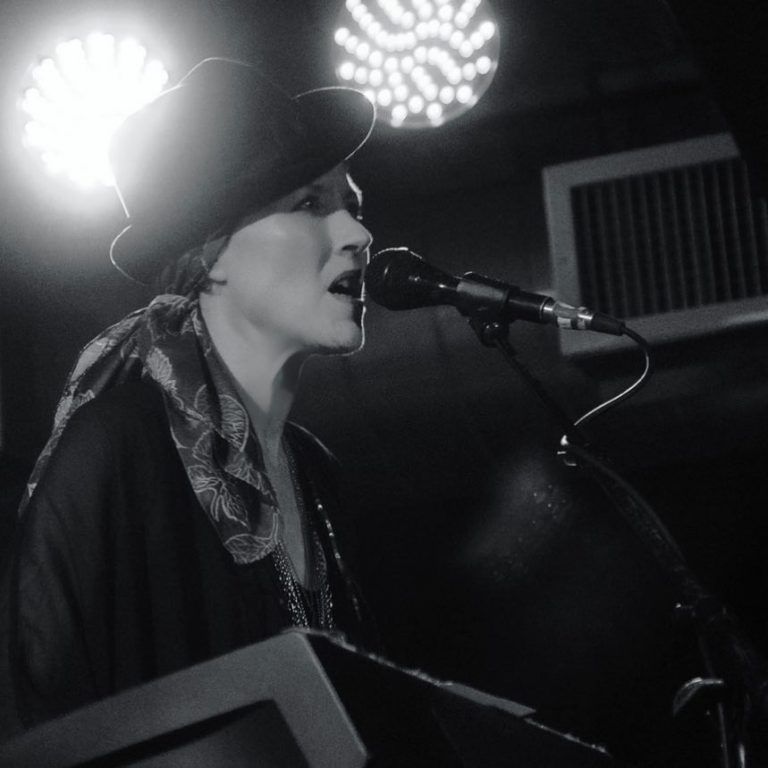 Jill Tracy sets the sultry, sinister vibe in a special solo performance as she opens the show for the one-man-mayhem of Texas-born Lincoln Durham. 
Armed with old bastardized mid-century guitars, hand-me-down fiddles and banjos, home-made contraptions with just enough tension on a string to be considered an instrument and any random percussive item he can get his hands or feet on, Lincoln Durham is a Southern-Gothic Psycho-Blues Revival-Punk One-Man-Band with a heavy amped edge, preaching the gospel of some new kind of depraved music. 
With driving guttural beats backboning various growling stringed instruments Lincoln gives birth to a sound that transcends genres with his dark, poetic and raw writing style telling tales that E.A. Poe would have been proud of. 
Get tickets NOW for this intense, inspired night of dark artistry! Friday, Sept 21, 2018 at DNA Lounge. 
(photo: Dany Pagani)
(from the 2018 News Archives)