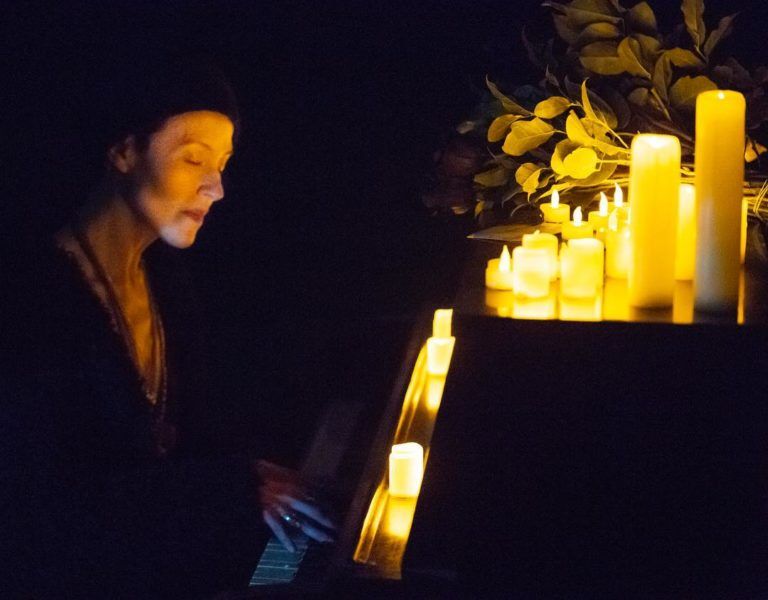 By popular demand, Jill Tracy returns to SF Botanical Garden! "There has been nothing more moving than performing my signature Sonic Séance at night at a piano under the stars." explains Jill Tracy. "Last year, thousands of you came into the Ancient Redwoods and we conjured music in darkness, amidst those magnificent trees. Last month, I performed a sold-out show inside the exquisite Garden of Fragrance. I'm thrilled to return to San Francisco Botanical Garden for another Friday the 13th Sonic Séance as part of the mind-blowing Night Garden Piano." 
Stroll throughout the magical gardens, along beautifully lit pathways, and enjoy performances by Sunset Piano All-Stars in various locations. Food and drink is served. Jill Tracy will be holding court with her Sonic Séance all night on July 13th ONLY, so make sure your ticket is for the correct night. This sold out last year quickly— so get your TICKETS NOW! 
SECOND SHOW ADDED July 7! Join Jill Tracy in a rare daylight appearance conjuring music in the Ancient Plant Garden from 12 noon until 2pm as part of the wondrous Flower Piano Festival!