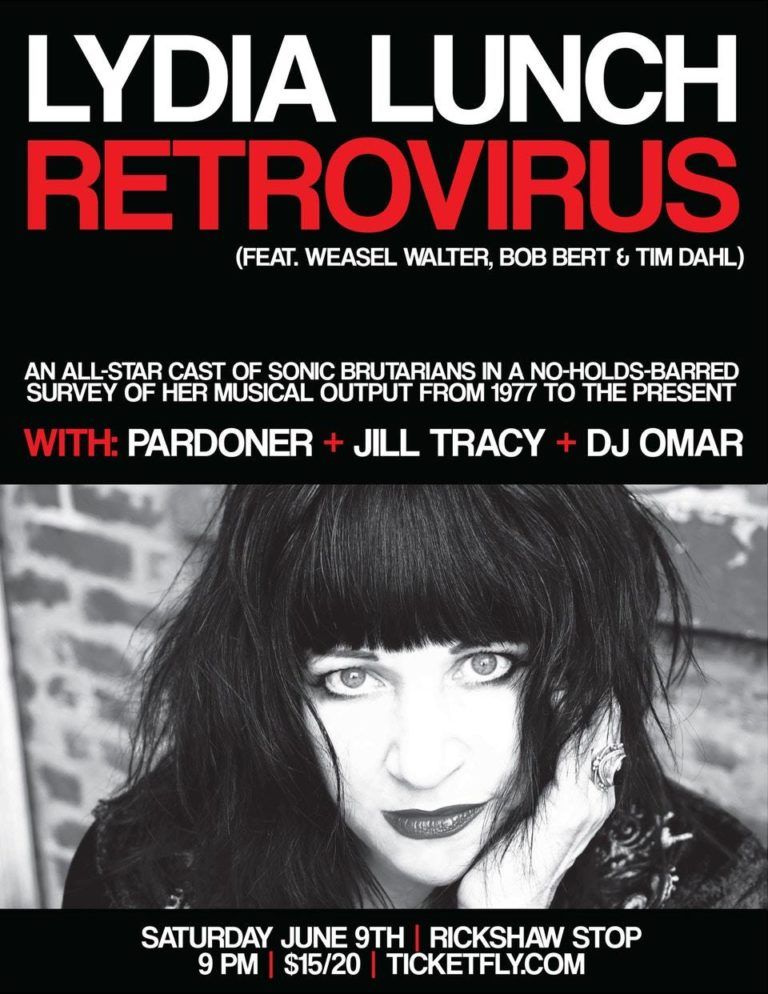 Jill Tracy opens this historical show with legendary Lydia Lunch RETROVIRUS: An all-star cast of sonic Brutarians in a no-holds-barred survey of Lydia's musical output from 1977 to present. 
Including music from Teenage Jesus and the Jerks, 8 Eyed Spy, Queen of Siam, 1313 and Shotgun Wedding. 
June 9, 9pm Rickshaw Stop, San Francisco. With special guests Pardoner and DJ Omar.