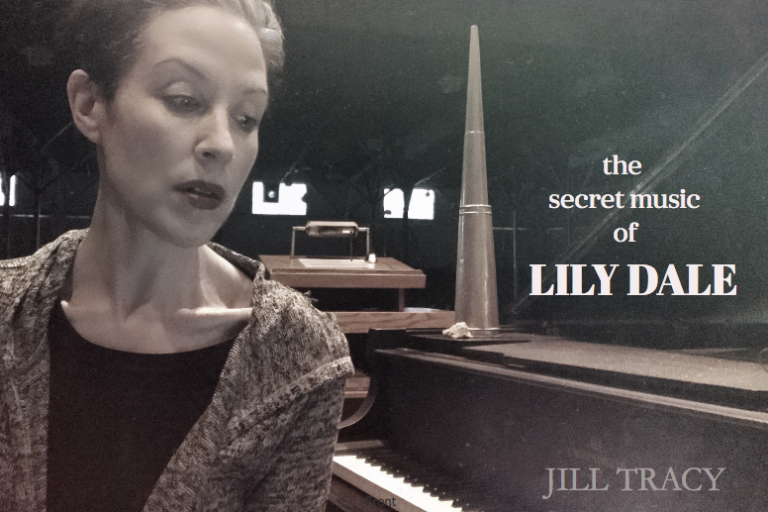 Jill Tracy has been in the throes of a beautiful, eerie— and quite unprecedented project—a musical excavation of mysterious Lily Dale, NY!  Founded in the 1800s, Lily Dale is a small, private community upstate, comprised entirely of Spiritualists and mediums. Her long-time dream has been to reside and compose music on the grounds, so she is beyond excited for this rare, crazy opportunity— being invited by the town's assembly to do this very thing! 
She is recording an album at night on Lily Dale's original grand piano, in the historical auditorium, site of séances and Spiritualist gatherings since the 1800s. Also, conducting field recordings to capture the town's authentic sounds— from the mystical Leolyn Woods to chilling nighttime rainstorms. You'll not only hear the recorded music, but what is sounds like to be present within the environment of this otherworldly place. 
It's your backstage pass beyond the veil!
Please MAKE A DONATION to support her in this adventure— and get a rare, sonic glimpse into the historical little town that talks to the dead. 
You'll find more on Lily Dale's fascinating history, rare photos, what Jill Tracy is doing there— and this rare new collection of music in the making. 
The true magic happens in secret, off the grid. So thank you immensely for your support.
(from the 2017 News Archives)