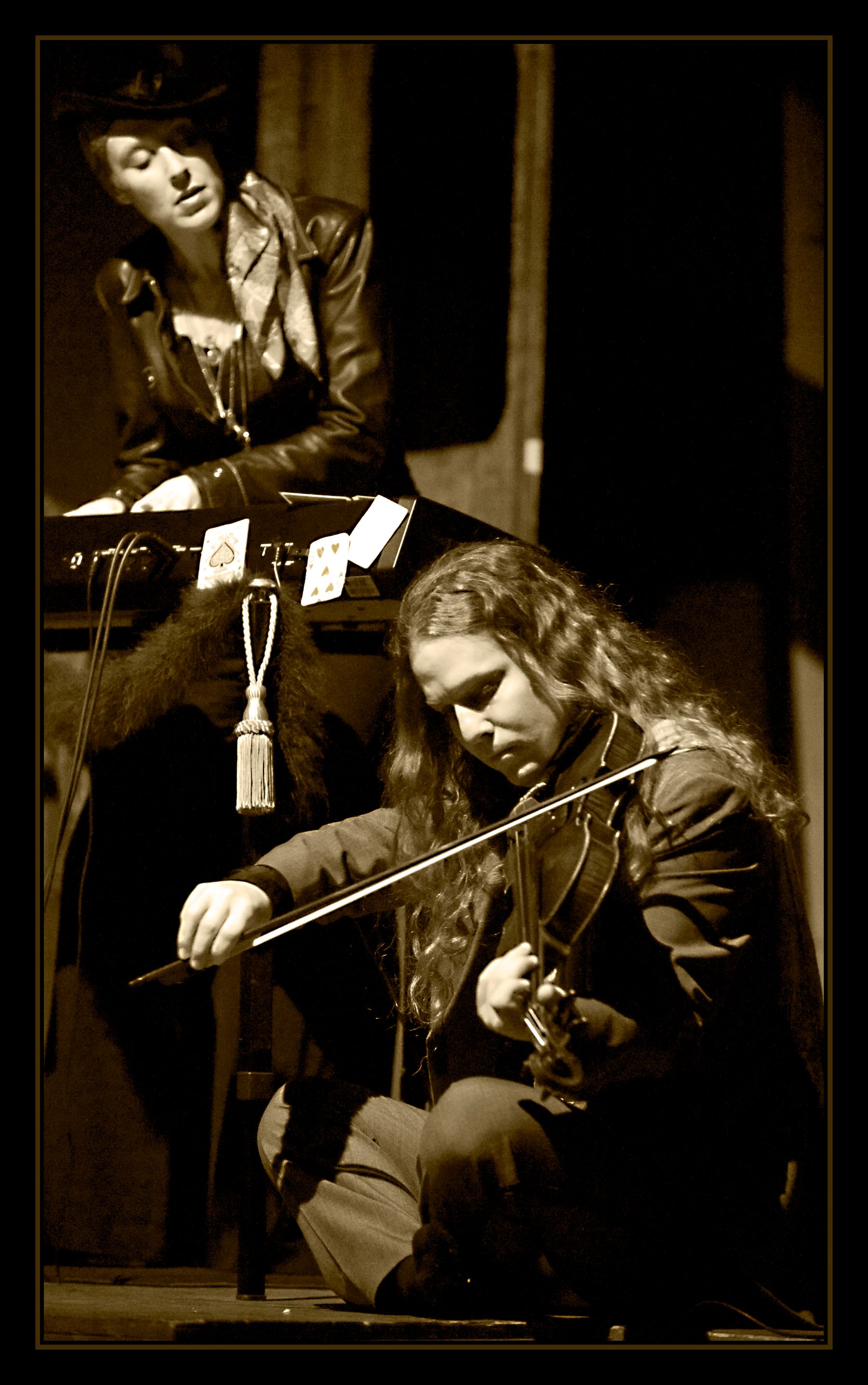 "Every object holds a story…and a hidden score"…. This is BIG! For the first time in years, Jill Tracy and violinist Paul Mercer will NOT be spending The Dark Season in New Orleans, but taking their acclaimed The Musical Seance to the West Coast. 
Since debuting The Musical Séance on Halloween 2007, the duo have become widely known for their astonishing duets on piano and violin, where music is channeled instantaneously from cherished treasures brought in by the audience. 
You are asked to bring a small object of special significance, such as a photo, talisman, jewelry, toy, token. This is a very crucial part of manifesting the music. Every object holds its story, its spirit. Energy, resonance, impressions from anyone who has ever held the object, to the experiences and emotions passed through it. 
"These compositions are delicate and glorious living things— they materialize, they transport, and in the same second they vanish," explains Jill Tracy of The Musical Séance. "They embody the fragile essence of Time. No two shows are ever alike, we have no control, that is the rare beauty of it. It's all up to the audience to drive the show. We create the portal— but it's the collective summoning, the synergy of the room that makes it so moving and powerful."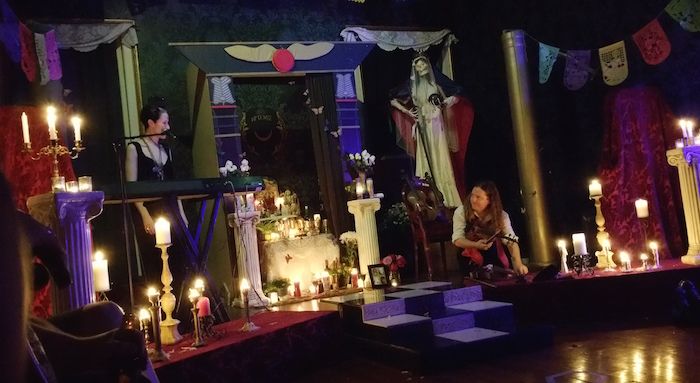 (Above—Preparing the altar at The Musical Seance, New Orleans 2015) 
Often, the objects themselves are just as compelling as the music they inspire. Everything from cremated cats, dentures, haunted paintings, 16th century swords, antlers, locks of hair, and x-rays have been presented at the seance. The excitement is–you never know what to expect. 
JUST ANNOUNCED! Thursday, October 27, 2016 The Musical Seance will take place inside one of the most beautiful (and supposedly haunted) spots in the country— the historic 1776 San Francisco Presidio Officers Club. Tickets are available NOW! ONE NIGHT ONLY! 
Plus! Don't miss a magically intimate two-night run at San Francisco's The Lost Church on Friday, October 28 and Saturday, October 29. Seating is EXTREMELY LIMITED, so please get your tickets NOW! 
V. Vale of RE/Search publications hailed a Jill Tracy/Paul Mercer Séance as "Sheer magic! Perfection. Improvised… If you're lucky enough to be there, you realize you've just had a hint of something extra-mortal, uber-human, transcendent – maybe the concentrated ghosts of Shakespeare's Globe Theater or the Commedia Dell'arte of the past are swirling around the room . . . and you think that THIS is the new avant-garde: live, un-censored, living theater." 
More dates added will be refreshingly off the grid, so please make sure to join Jill Tracy's inner email circle— some shows and music will be exclusive to this list ONLY! 
We so love secret things…