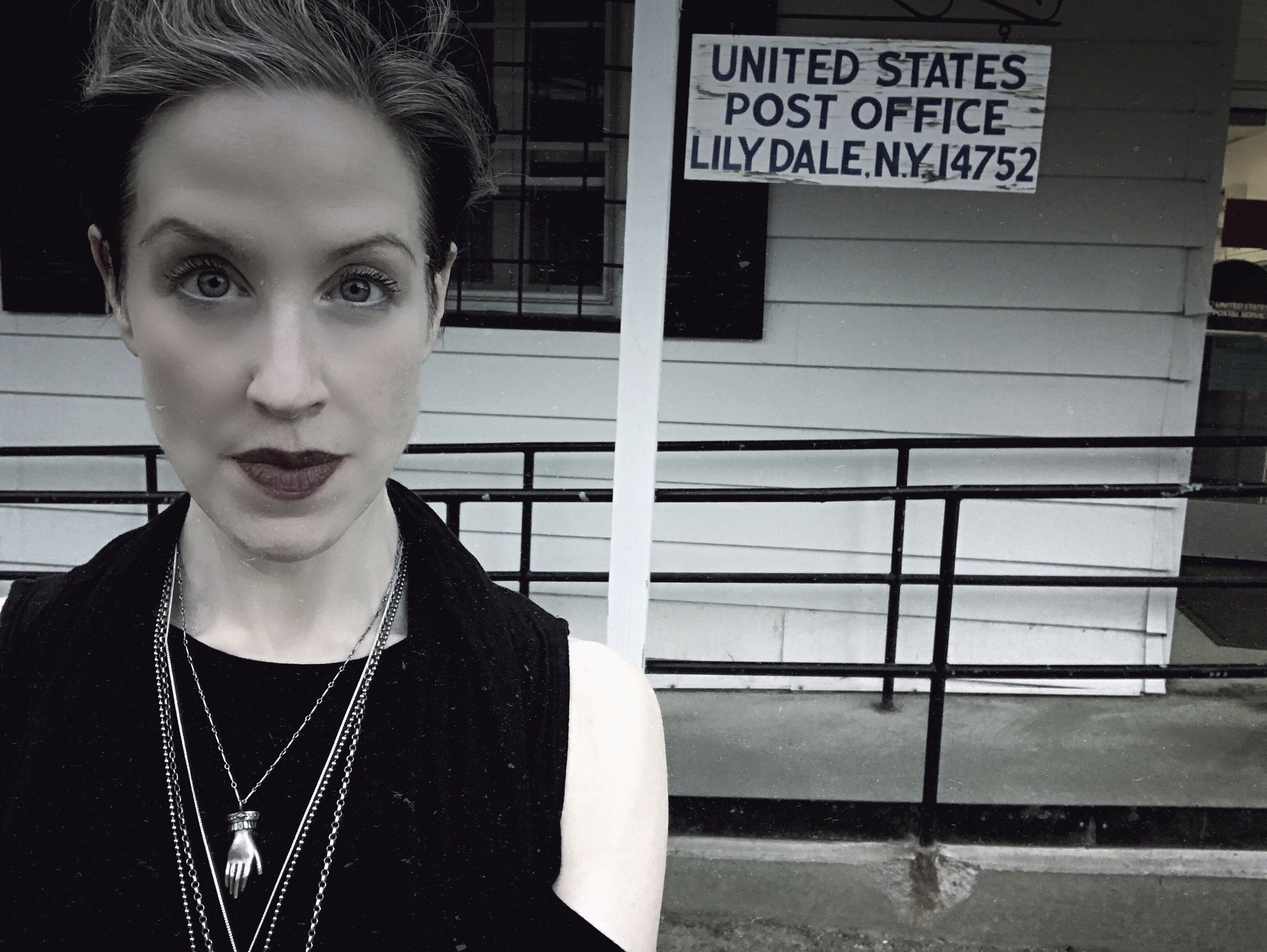 A rare peek into the famed little New York town that talks to the dead— with both sights and sounds! 
Jill Tracy is thrilled to finally unveil her new album and accompanying book, after the pandemic threw the project into a grinding halt from its planned 2020 release. 
Advance copies of The Secret Music of Lily Dale are starting to be shipped to the crew, (and yes, a VIP advance copy is now on display in the Lily Dale Museum!) 
If you donated to the project's original (2017-2019) fundraiser, email updates have been sent to donors to collect mailing addresses (so make sure to check your Spam folder!) 
Autographed copies will be shipped to the early backers before public sales begin on All Souls Day (Nov 2.)
More info is coming soon.
We are so grateful for your support!
About The Secret Music of Lily Dale:
An unprecedented project, Jill Tracy recorded spontaneous compositions on an antique grand piano alone at night inside the 1883 Lily Dale Spiritualist auditorium, site of séances and spirit communication for over 100 years. She captured field recordings at powerful vortex points in the private Spiritualist community, including Inspiration Stump, Leolyn Woods, chilling rainstorms, Lily Dale's birds, insects, bells and chimes, creating a mystical never-before-heard journey. 
During her nights alone, you'll witness mysterious sounds that appeared on the recording that defy explanation. 
The album is accompanied by a 50 page hardcover book featuring rare historical and modern imagery, plus her private photos and memoir of discoveries, and unexplained encounters in this place beyond the veil.